Ably Day of Action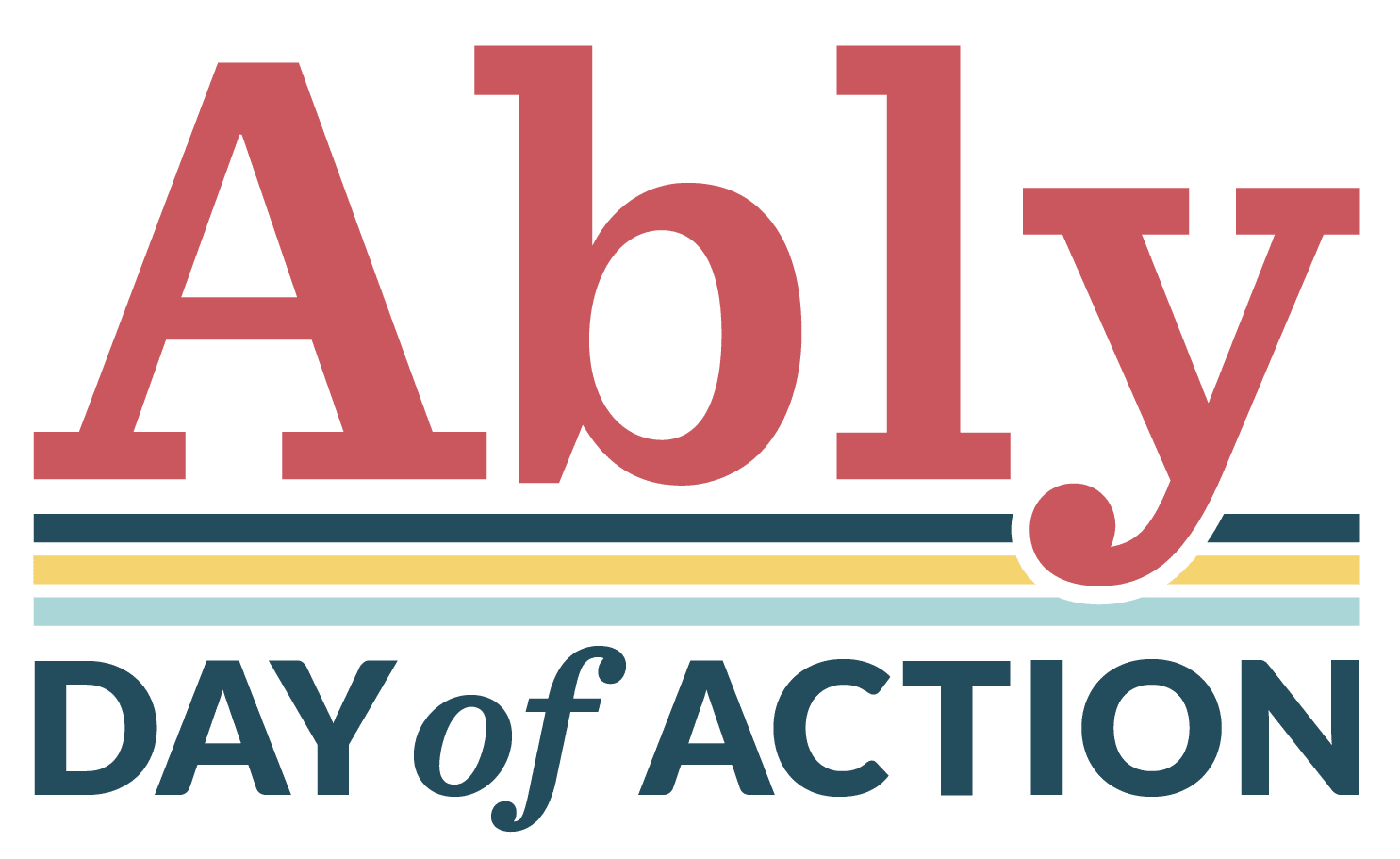 UPDATE: With Covid-19 cases rising across the country, we've decided to make some adjustments to our January 15 Ably Day of Action. We're encouraging our Ably community to find individual and/or at-home actions to take — and to postpone any group gatherings until the current wave has passed. The best, most practical way to help our neighbors right now is to protect each other's health.  
The Ably Day of Action remains an invitation to make a difference where it matters most — right in your own backyards, in your local communities. It's an invitation to take small actions that can have a big impact.


Here are a few ideas for actions you can take: 
Do you have clothes you never use? Go through your closet and find some you can donate. 

Go through your cabinets and see if you have any non-perishable food you can afford to donate to your local food pantry. 

Local teachers are always in need of more supplies. (

Read our Ably explainer about supply drives

.) Do you have extra pads, pencils, crayons around the house? Put some together to donate to your local school district. 

Go outside and clean up your neighborhood or a nearby park! Be sure to go on your own… or maintain social distancing!
Sign up below to let us know how you plan to participate! Do you have ideas of your own? That's great. The important thing is that we all commit to doing something. Then, on the Day of Action, be sure to send us a picture to mark the occasion. Everyone who submits a photo of their Day of Action activity will receive a FREE Ably Day of Action t-shirt.  
Do you have other ideas? Questions? Concerns? We want to hear from you. You can write to us at team@ablyus.com. Together, by looking out for each other, we'll build stronger, healthier communities — one action at a time. Don't forget to sign up!